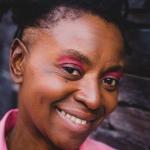 Althea C
$30.00 - $36.00/hour

Diploma

Background Check Completed On Mar 27, 2018
Welcome, Working with young people is a passion of mine. Teaching, literacy and learning are all things that I admire in life. Spent 10 years instructing students in the literary and performance arts and continue too. As a creative person I'm involved in interarts practice: writing, composing, acting and producing. An award winning musician I've published one EP, On The Verge a recording of original songs. Lead my own band for 12 years and still perform music on occasion yet the, focus is creating longer bodies of work. To keep it simple I like to write and I do it alot. I've had several short plays produced in Canada and the United States. I write: poems, spoken word, grants, and theatre for young people. Projects in development: Sweet An Nice (stage play), The System (stage play), Sweet An Nice adapting for television and Sunkiss (stage play) being adapted into a short film. In the 2019/ 2020 season I will release a poetry chapbook.
Althea Speaks the following languages:
English (Full Professional)
Althea's relevant education:
2018 RBC Emerging Artist Mentorship- Alberta Playwrights Network 2016 Self- directed writing residency- Banff Centre for Innovation 1997- 1999 Theatre Arts Diploma from Grant MacEwan University
Althea's availabilities:
Fridays between 10:00am and 4:00pm
Mondays between 1:00pm and 9:00pm

Tutor's the following subjects:
English 10-1 $36/hr (home) English 10-2 $36/hr (home) English 20-1 $36/hr (home) English 30-1 $36/hr (home) English 30-2 $36/hr (home) ESL $36/hr (home) Language Arts Grades 7-9 $36/hr (home) Reading Comprehension $36/hr (home) Reading Writing Grades 1-6 $36/hr (home) Spelling and Reading Grades 1-6 $36/hr (home) Social Studies 10-1 $36/hr (home) Social Studies 10-2 $36/hr (home) Social Studies 20-1 $36/hr (home) Social Studies 20-2 $36/hr (home) Social Studies 30-1 $36/hr (home) Social Studies 30-2 $36/hr (home)
Tutor's in:
Alberta Avenue Argyll Athlone Avonmore Boyle Street Bonnie Doon Britannia Youngstown Calder Canora Capilano Central McDougall Cloverdale Crestwood Downtown Forest Heights Fulton Place Genora Glenwood Gold Bar Grovenor Hazeldean High Park Holyrood Idylwylde Inglewood Jasper Park Kenilworth Kensington King Edward Park Lauderdale Mayfield McCauley McQueen Meadowlark Park North Glenora Oliver Ottewell Parkview Pembina Prince Charles Prince Rupert Queen Mary Park Ritchie Riverdale Rossdale Rosslyn Sherwood Spruce Avenue Strathcona Strathearn Terrace Heights Wellington West Jasper Place Westmount Westwood Woodcroft view more communities...
*No monthly commitment or contracts. Only on demand when you need it.
*Keep in mind that these are just general availabilities and does not account for sessions already booked during these times *Plans are a way that a tutor can offer bulk purchases of tutoring for deep discounts. If you plan on doing multiple sessions with tutors, we recommend choosing a plan.
Questions? Call us at (780) 666-4726