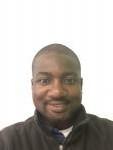 Anthony B
$40.00 - $40.00/hour

Bachelor's Degree

No background check on file
Experienced math teacher with proven success.
Anthony Speaks the following languages:
English (Full Professional)
Anthony's relevant education:
Bachelor of Business Administration (hons) - Northern Caribbean University: Diploma in Education - Vocational Training Development Institute; Diploma in Finance - Okanagan College
Anthony's availabilities:
Mondays between 9:00am and 12:00pm
Tuesdays between 9:00am and 12:00pm
Wednesdays between 9:00am and 12:00pm
Thursdays between 9:00am and 12:00pm
Fridays between 9:00am and 12:00pm

Tutor's the following subjects:
Math 10-3 $40/hr (home) Math 10C $40/hr (home) Math 20-1 $40/hr (home) Math 20-2 $40/hr (home) Math 20-3 $40/hr (home) Math 249 $40/hr (home) Math 251 $40/hr (home) Math 253 $40/hr (home) Math 30-1 $40/hr (home) Math 30-2 $40/hr (home) Math 31 $40/hr (home) Math Grades 3-6 $40/hr (home) Math Grades 7-9 $40/hr (home)
Tutor's in:
Abbottsfield Alberta Avenue Aldergrove Allendale Argyll Aspen Gardens Athlone Avonmore Balwin Bannerman Baranow Beacon Heights Beaumaris Belgravia Belle Rive Bellevue Belmont Belvedere Bergman Beverly Heights Bisset Blue Quill Boyle Street Bonnie Doon Brander Gardens Brintnell Brookside Bulyea Heights Caernarvon Calder Canon Ridge Canora Capilano Carlisle Castle Downs Central McDougall Clareview Campus Cloverdale Crawford Plains Crestwood Cromdale Cumberland Cy Becker Delton Delwood Dovercourt Downtown Duggan Dunluce Eastwood Ekota Elmwood Elmwood Park Empire Park Forest Heights Fulton Place Garneau Glengarry Genora Glenwood Gold Bar Grandview Heights Greenfield Griesbach Hairsine Hazeldean Highlands Hillview Hodgson Hollick-Kenyon Holyrood Homesteader Hudson Idylwylde Inglewood Jackson Heights Jasper Park Kameyosek Keheewin Kenilworth Kensington Kernohan Kildare Kilkenny Killarney King Edward Park La Perle Larkspur Lauderdale Laurier Heights Lee Ridge Lendrum Place Magrath Heights Malmo Plains Matt Berry Mayfield Mayliewan McKernan McLeod McQueen Meadowlark Park Meyonohk Michaels Park Mill Woods Miller Minchau Montrose Newton North Glenora Northmount Oleskiw Oliver Ormsby Place Ottewell Overlanders Oxford Ozerna Parkallen Parkdale Parkview Pembina Pleasantview Prince Charles Prince Rupert Queen Alexandra Queen Mary Park Quesnell Heights Richfield Rideau Park Ritchie Riverdale Rossdale Rosslyn Rundle Heights Sherbrooke Sifton Park Steinhauer Strathcona Strathearn Summerlea Tawa Terrace Heights Thorncliff Tipaskan Tweddle Place Virginia Park Wellington West Jasper Place Westbrook Estates Westmount Westridge Westwood Windsor Park Woodcroft York view more communities...
*No monthly commitment or contracts. Only on demand when you need it.
*Keep in mind that these are just general availabilities and does not account for sessions already booked during these times *Plans are a way that a tutor can offer bulk purchases of tutoring for deep discounts. If you plan on doing multiple sessions with tutors, we recommend choosing a plan.
Questions? Call us at (780) 666-4726