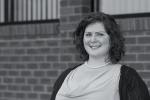 +25 Hours
Erin K
$50.00 - $50.00/hour

Bachelor's Degree

Certified Teacher

Background Check Completed On Sep 12, 2015

based on 1 reviews
Hi! My Name is Erin, and I have a Bachelor's degree in Secondary Education from the University of Alberta. My specialties include English Language Arts (including the art of Essay writing!), English as a Second Language, Spanish as a Second Language, and Sciences (particularly Biology and Chemistry). I am familiar with the Alberta Curriculum and texts, and I work to assist students in achieving success, and in becoming skilled learners for future endeavors. I hope to work with you!
Erin Speaks the following languages:
English (Native Or Bilingual)
Erin's relevant education:
Bachelors of Secondary Education from the University of Alberta.
Erin's availabilities:
Wednesdays between 4:30pm and 10:00pm
Mondays between 5:30pm and 8:00pm
Sundays between 2:00pm and 4:00pm

Tutor's the following subjects:
English 10-1 $50/hr (home) English 10-2 $50/hr (home) English 20-1 $50/hr (home) English 30-1 $50/hr (home) English 30-2 $50/hr (home) ESL $50/hr (home) Essay Marking $50/hr (home) Language Arts Grades 7-9 $50/hr (home) Reading Comprehension $50/hr (home)
Tutor's in:
Aldergrove Belgravia Belmead Brander Gardens Brookside Bulyea Heights Callingwood Cameron Heights Canora Carter Crest Crestwood Dechene Donsdale Downtown Elmwood Falconer Heights Gariepy Garneau Genora Glenwood Grandview Heights Grovenor Haddow Henderson Estates High Park Hodgson Jamieson Place Jasper Park Lansdowne Laurier Heights Leger Lendrum Place Lymburn Magrath Heights Malmo Plains McKernan McQueen Meadowlark Park North Glenora Ogilvie Ridge Oleskiw Oliver Ormsby Place Parkallen Parkview Patricia Heights Queen Alexandra Queen Mary Park Quesnell Heights Ramsay Heights Rhatigan Ridge Rio Terrace Riverbend Sherwood Strathcona Summerlea Terwillegar Towne Thorncliff Wedgewood Heights West Jasper Place West Meadowlark Park Westmount Westridge Windsor Park Woodcroft view more communities...
"We have had a couple session with Erin and have found that she has great ideas and ways to get through to our son. He feels encouraged and thus far it has been a very positive experience."
Communication:
Punctuality:
Preparedness:
Connection:
Helpfulness:
*No monthly commitment or contracts. Only on demand when you need it.
*Keep in mind that these are just general availabilities and does not account for sessions already booked during these times *Plans are a way that a tutor can offer bulk purchases of tutoring for deep discounts. If you plan on doing multiple sessions with tutors, we recommend choosing a plan.
Questions? Call us at (780) 666-4726