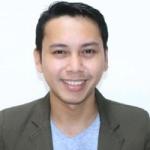 Jame Bryan B
$55.00 - $55.00/hour

Master's Degree

Background Check Completed On Nov 1, 2019
I am a university lecturer passionate in research about spirituality, helping, and well-being. I am highly skilled in teaching (over 7 years in university teaching with master's degree in social psychology), data analysis, curriculum design and development, and research and publication. I have been tutoring basic education and college students since my college years. I make pizza and love to engage in physical fitness!
Jame Bryan Speaks the following languages:
Filipino; Pilipino (Native Or Bilingual) Tagalog (Native Or Bilingual) English (Native Or Bilingual)
Jame Bryan's relevant education:
Master's Degree in Social Psychology (University of San Carlos)
Jame Bryan's availabilities:
Tutor's the following subjects:
Social Studies 10 $55/hr (home) Social Studies 11 $55/hr (home) Social Studies 8-9 $55/hr (home) Social Studies K-7 $55/hr (home)
Tutor's in:
Sunset Victoria-Fraiserview Kengsington-Cedar Cottage Mount Pleasant Killarney
*No monthly commitment or contracts. Only on demand when you need it.
*Keep in mind that these are just general availabilities and does not account for sessions already booked during these times *Plans are a way that a tutor can offer bulk purchases of tutoring for deep discounts. If you plan on doing multiple sessions with tutors, we recommend choosing a plan.
Questions? Call us at (778) 655-4121