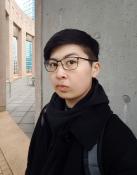 Kipton C
$22.00 - $22.00/hour

University or College Student

Background Check Completed On Jan 14, 2019
My name is Kip, and I am a native English speaker who has been tutoring English and social science subjects at the elementary to undergraduate level since 2012. While attending high school in Burnaby, I achieved honour roll as well as a 5 in the exams for AP English Literature, AP Psychology, and AP Human Geography, so I have first-hand experience of the skills and knowledge students need to succeed. I also have experience tutoring math and science for Grades 1-9, particularly with ESL/ELL students and students with developmental disabilities. In my years of tutoring, I have helped students achieve academic success by focusing on their specific needs, integrating their interests into the learning process, and teaching them in ways that complement their learning styles. I recognise that not all students learn well in a traditional classroom environment and my teaching style reflects that. However, regardless of the needs of each individual student, I strive to provide a safe and positive environment for all of my clients. I am currently in the process of completing my Bachelor of Arts in Linguistics and Psychology at UBC. Outside of tutoring, I have several years of experience working with children as a child care provider and day camp leader at places such as the Burnaby Village Museum and UBC's Fun with Language Camp. My interests include running, engaging in activism, and creative writing.
Kipton Speaks the following languages:
English (Native Or Bilingual)
Kipton's relevant education:
University of British Columbia (Linguistics and Psychology, in-progress)
Kipton's availabilities:
Sundays between 9:00am and 9:00pm
Saturdays between 9:00am and 9:00pm
Mondays between 9:00am and 12:00pm
Tuesdays between 9:00am and 12:00pm
Thursdays between 9:00am and 9:00pm

Tutor's the following subjects:
English 10 $22/hr (home) English 11 $22/hr (home) English 12 $22/hr (home) English 8 $22/hr (home) English 9 $22/hr (home) English K-7 $22/hr (home) ESL $22/hr (home) Math K-7 $22/hr (home) Science 8 $22/hr (home) Science K-7 $22/hr (home) Social Studies K-7 $22/hr (home)
Tutor's in:
West Point Grey Kitslano Oakridge Marpole Renfrew-Collingwood West End Yaletown Gastown Strathcona Burnaby-Burnaby South
*No monthly commitment or contracts. Only on demand when you need it.
*Keep in mind that these are just general availabilities and does not account for sessions already booked during these times *Plans are a way that a tutor can offer bulk purchases of tutoring for deep discounts. If you plan on doing multiple sessions with tutors, we recommend choosing a plan.
Questions? Call us at (778) 655-4121