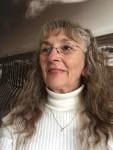 May Louise M
$42.50 - $50.00/hour

Master's Degree

Certified Teacher

Background Check Completed On May 20, 2019
I am a passionate, retired elementary educator with a Master's degree in Waldorf Education, and 30 years of classroom experience in grades K through 6. I have a thorough knowledge of the Alberta Program of Studies, and a keen insight for identifying individual learning needs. My fine arts skills and experience include singing; guitar; choral directing; drawing; painting; sculpting; fabric and needle arts; directing and producing class plays; folk and circle dance instruction. I love walking in nature, cycling, swimming and stand-up paddle boarding. I am passionate about teaching because I love children and I love learning! I like to vary the learning activities in each tutoring session, including card games, online games, paper and pencil work, and movement. Numeracy sessions include manipulatives such as objects to count, dominoes, dice, regular playing cards and base ten blocks. Literacy sessions include picture books, poetry, oral word play and language games, mentor sentences and readers theatre. There may or may not be homework for your child to complete between sessions. My policy is flexible--the work load must be agreeable to you and your child! My goals as a tutor are: --to establish a respectful, trusting relationship with your child --to tune into your child's unique strengths and interests --to provide research-based, targeted strategies to address your child's learning needs --to rekindle your child's joy in learning by ensuring experiences of success --to include an element of fun in each and every tutoring session. Thank you for reviewing my profile; I look forward to meeting and working with you and your child!
May Louise Speaks the following languages:
English (Native Or Bilingual)
May Louise's relevant education:
Antioch University New England (Majored in Waldorf Education) M. Ed. University of Alberta (Majored in Early Childhood Education; Minored in Music) B. Ed.
May Louise's availabilities:
Saturdays between 10:00am and 5:00pm
Sundays between 10:00am and 5:00pm
Mondays between 4:30pm and 7:00pm
Wednesdays between 4:30pm and 7:00pm
Thursdays between 4:30pm and 7:00pm
Fridays between 4:30pm and 7:00pm

Tutor's the following subjects:
ESL $50/hr (home) Math Grades 3-6 $50/hr (home) Reading Comprehension $50/hr (home) Reading Writing Grades 1-6 $50/hr (home) Spelling and Reading Grades 1-6 $50/hr (home)
Offers The Following Plans **
| Cost | Hours Included | Hourly Rate |
| --- | --- | --- |
| $90.00/month | Includes 2 Hour(s) Of Tutoring | $45.00 |
| $170.00/month | Includes 4 Hour(s) Of Tutoring | $42.50 |
Tutor's in:
Allendale Argyll Avonmore Bearspaw Belgravia Bisset Blue Quill Bonnie Doon Capilano Charlesworth Cloverdale Crawford Plains Daly Grove Duggan Ekota Ellerslie Empire Park Ermineskin Forest Heights Fulton Place Garneau Gold Bar Greenfield Greenview Hazeldean Hillview Holyrood Idylwylde Jackson Heights Kameyosek Keheewin Kenilworth King Edward Park Kiniski Gardens Larkspur Laurel Lee Ridge Lendrum Place Malmo Plains Maple McKernan Menisa Meyonohk Michaels Park Mill Woods Minchau Orchards at Ellerslie Ottewell Parkallen Pleasantview Pollard Meadows Queen Alexandra Richfield Rideau Park Ritchie Riverdale Royal Gardens Sakaw Satoo Silver Berry Skyrattler Steinhauer Strathcona Strathearn Summerside Sweet Grass Tamarack Tawa Terrace Heights Tipaskan Tweddle Place Twin Brooks Walker Weinlos Wild Rose Windsor Park Sherwood Park view more communities...
*No monthly commitment or contracts. Only on demand when you need it.
*Keep in mind that these are just general availabilities and does not account for sessions already booked during these times *Plans are a way that a tutor can offer bulk purchases of tutoring for deep discounts. If you plan on doing multiple sessions with tutors, we recommend choosing a plan.
Questions? Call us at (780) 666-4726