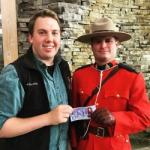 Thomas V
$50.00 - $50.00/hour

Bachelor's Degree

Certified Teacher
No background check on file
I'm a young teacher that is looking forward to helping out the students in your household! I am eager to gain more experience tutoring students. Throughout my time in University I worked one-on-one students a lot as part of my placements for my program when I was obtaining my Bachelor of Education. I would say that my strengths are connecting with students, my passion for teaching, and my willingness to try many different avenues so that both the student and I learn. I think I have a really easy time connecting with students because of my personality and my diverse interests. I watch a ton of sports and I play a ton, but I am also interested in movies (I took a film class in high school, it was awesome), I like to be outside, and I like to read. More importantly though I am interested in what students are interested in. It is something that is extremely easy to do, but not many teachers take the time to talk to their students about their interests. Finally, I think of myself as someone who is very genuine, and doesn't take themselves too seriously. These traits of mine really shine through in my personality. As an educator, I have a lot to bring to the table. In university I completed my Bachelor of Arts majoring in History and Geography. During this time I began to excel at essay writing to the point where students my own classes were asking me to edit their essays, as well as several friends. I am also willing to take on any challenge with a positive and upbeat attitude, this is something that just comes naturally to me. I look forward to helping anyone I can with their schooling.
Thomas Speaks the following languages:
English (Native Or Bilingual)
Thomas's relevant education:
Bachelor of Education - Laurentian University Bachelor of Arts (History and Geography Majors) - Laurentian University Certification of Geographic Techniques - Laurentian University
Thomas's availabilities:
Sundays between 10:00am and 8:00pm
Mondays between 4:00pm and 9:00pm
Tuesdays between 4:00pm and 9:00pm
Wednesdays between 4:00pm and 9:00pm
Thursdays between 4:00pm and 9:00pm
Saturdays between 10:00am and 7:00pm

Tutor's the following subjects:
Essay Marking $50/hr (home) Math Grades 3-6 $50/hr (home) Math Grades 7-9 $50/hr (home) Reading Comprehension $50/hr (home) Reading Writing Grades 1-6 $50/hr (home) Science Grades 7-9 $50/hr (home) Social Studies 10-1 $50/hr (home) Social Studies 10-2 $50/hr (home) Social Studies 20-1 $50/hr (home) Social Studies 20-2 $50/hr (home) Social Studies 30-1 $50/hr (home) Social Studies 30-2 $50/hr (home) Social Studies Grades 7-9 $50/hr (home) Spelling and Reading Grades 1-6 $50/hr (home)
Tutor's in:
Altadore Aspen Woods Banff Trail Bankview Bel-Aire Beltline Briar Hill Brentwood Britannia Capitol Hill CFB Lands (East) CFB Lands (West) Charleswood Christie Park Coach Hill Collingwood Connaught Cougar Ridge Currie Barracks Dalhousie Discovery Ridge Downtown West Eau Claire Edgemont Elbow Park Garrison Green Garrison Woods Glamorgan Glencoe Glengarry Glenbrook Glendale Glendale Meadows Hillhurst Hounsfield Heights Killarney Knob Hill Lakeview Lincoln Park Lower Mount Royal Mayfair Montgomery Mount Royal North Glenmore Park Parkdale Patterson Heights Point McKay Richmond Hill Richmond / Knob Hill Rosscarrock Rutland Park Scarboro Shaganappi Sienna Hills Signal Hill South Calgary Springbank Hill Spruce Cliff Strathcona Park Sunalta Sunnyside Triwood University Heights Upper Hillhurst Varsity Westgate West Hills West Hillhurst Westmount West Springs Wildwood view more communities...
*No monthly commitment or contracts. Only on demand when you need it.
*Keep in mind that these are just general availabilities and does not account for sessions already booked during these times *Plans are a way that a tutor can offer bulk purchases of tutoring for deep discounts. If you plan on doing multiple sessions with tutors, we recommend choosing a plan.
Questions? Call us at (587) 316-1089