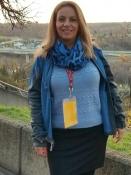 +75 Hours
Bahareh M
$35.00 - $50.00/hour

Bachelor's Degree

Background Check Completed On Feb 7, 2018
Hi! My name is Bahareh, I do have a Bachelor degree and have been working in the Curriculum Development Team at Bow Valley College for Highschool upgrading for 4 years. With more than 6 years experience in tutoring for Math, Bio, Social Studies, and Science at all levels of elementary and High school, working closely with Alberta Education and being volunteer teacher in Calgary Immigrant Service, I absolutely can help you to work on subjects which don't feel comfortable and recover your confidence with getting expert on them. I used to be kids swimming instructors. still, I do swim and ski with my family when I'm free. I love to work and play with kids and as a mom, for seven years old kid, I really understand how much they need attention and rewards for their improvement.
Bahareh Speaks the following languages:
English (Full Professional) Persian (Native Or Bilingual) Azerbaijani (Full Professional)
Bahareh's relevant education:
Bachelor Degree in Business Administration Diploma in Supply Chain Management
Bahareh's availabilities:
Tuesdays between 5:00pm and 9:00pm
Saturdays between 10:00am and 8:00pm
Sundays between 10:00am and 8:00pm
Mondays between 5:00pm and 9:00pm
Wednesdays between 5:00pm and 9:00pm
Thursdays between 5:00pm and 9:00pm
Fridays between 5:00pm and 9:00pm

Tutor's the following subjects:
ESL $38/hr (home) $35/hr (online) Math 10-3 $49/hr (home) $40/hr (online) Math 10C $49/hr (home) $40/hr (online) Math Grades 3-6 $45/hr (home) $40/hr (online) Math Grades 7-9 $45/hr (home) $40/hr (online) Math 20-3 $50/hr (home) $45/hr (online) Math 20-2 $50/hr (home) $45/hr (online) Math 20-1 $50/hr (home) $45/hr (online)
Tutor's in:
Acadia Albert Park Altadore Aspen Woods Auburn Bay Bankview Bayview Bel-Aire Beltline Bonavista Downs Braeside Bridlewood Britannia Canyon Meadows Cedarbrae CFB Lands (East) CFB Lands (West) Chaparral Chinatown Chinook Park Christie Park Cliff Bungalow Coach Hill Connaught Copperfield Cranston Currie Barracks Deer Ridge Deer Run Diamond Cove Discovery Ridge Douglasdale Estates Douglas Glen Downtown West Downtown East Downtown Central Dover Eagle Ridge East Village Eau Claire Elbow Park Elboya Heights Elgin Erin Woods Erlton Evergreen Evergreen Estates Fairview Foothills Estates Garrison Green Garrison Woods Glamorgan Glencoe Glengarry Glenbrook Glendale Glendale Meadows Grandview Haysboro Hillhurst Inglewood Inverness Kelvin Grove Killarney Kingsland Knob Hill Lake Bonavista Lake Chaparral Lake Sundance Lakeview Legacy Lincoln Park Lower Mount Royal Lynnwood Mahogany Manchester Maple Ridge Marquis de Lorne Mayfair McKenzie Lake McKenzie Towne Meadowlark Park Midnapore Mid-Sun CA Millican Millrise Mills Estates Mission Mountain Park Mount Royal New Brighton North Glenmore Park Oakridge Ogden Palliser Parkdale Parkhill Parkland Patterson Heights Point McKay Prestwick Pump Hill Quarry Park Queensland Radisson Heights Ramsay Richmond Hill Richmond / Knob Hill Rideau Riverbend Rosscarrock Roxboro Rutland Park Scarboro Seton (SE of Cranston) Shaganappi Shawnee Slopes Shawnessy Sienna Hills Signal Hill Silverado Somerset Somerside South Calgary Southview Southwood Springbank Hill Spruce Cliff Stanley Park Strathcona Park Sunalta Sundance Sunnyside Upper Hillhurst Victoria Walden Westgate West Hills West Hillhurst Westmount West Springs Wildwood Willow Park Windsor Park Woodbine Woodlands De Winton view more communities...
Bahareh Activity On Our Free Chat Board
*No monthly commitment or contracts. Only on demand when you need it.
*Keep in mind that these are just general availabilities and does not account for sessions already booked during these times *Plans are a way that a tutor can offer bulk purchases of tutoring for deep discounts. If you plan on doing multiple sessions with tutors, we recommend choosing a plan.
Questions? Call us at (587) 316-1089