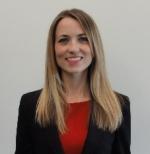 Carly B
$45.00 - $45.00/hour

Bachelor's Degree

Background Check Completed On Sep 22, 2019
I am a native Brit from London, England and a qualified, practised and experienced Teacher of Modern Languages (German and Spanish) and English as a Foreign Language. I have spent the past 15 years teaching languages in England, Scotland and Austria as well as online here in Canada. I studied German at Royal Holloway, University of London (2:1), I have a Postgraduate Certificate of Education to teach foreign languages, a Graduate Diploma in Spanish as well a TEFL qualification. I have vast experience working with students all over the world, children, teenagers and adults. My teaching style and approach is aimed at the individual's learning preferences and needs. I am an advocate of covering the four skills of speaking, listening, reading and writing as well as other aspects of language acquisition to help students become all-round confident communicators of the language they are learning. Lessons are tailored to the student's needs and their final target, this may include conversation sessions, improving grades, exam courses (IELTS), vocabulary and grammar acquisition, pronunciation, accent and fluency improvement, confidence building and business language. Pupils will set the pace of their learning and their requirements will be addressed in the initial lesson and revisited in later lessons. After every session, written feedback will be sent to the student and/or spoken feedback during classes. I am a keen traveller having spent time living and working in Europe and North America. I have travelled to Africa, South America and have visited many European and North American cities. I am currently living in Vancouver, Canada with my family. I enjoy the outdoor lifestyle - skiing and hiking - and living in Canada provides me with opportunities to enjoy my favourite hobbies. I also love to read and spend some of my time working with native and non-native English speakers teaching and proofreading their work both academically and for business.
Carly Speaks the following languages:
English (Native Or Bilingual) German (Full Professional)
Carly's relevant education:
BA Hons German (2:1) Royal Holloway, University of London Postgraduate Certificate of Education (Modern Foreign Languages), St Mary's University, London TEFL Diploma Graduate Diploma in Spanish, University of Dundee
Carly's availabilities:
Mondays between 11:00am and 2:00pm
Tuesdays between 9:30am and 2:15pm
Wednesdays between 9:30am and 2:15pm
Thursdays between 9:30am and 2:15pm
Fridays between 9:30am and 2:15pm
Saturdays between 8:45am and 10:45am

Tutor's the following subjects:
ESL $45/hr (online) German 5-12 $45/hr (online)
*No monthly commitment or contracts. Only on demand when you need it.
*Keep in mind that these are just general availabilities and does not account for sessions already booked during these times *Plans are a way that a tutor can offer bulk purchases of tutoring for deep discounts. If you plan on doing multiple sessions with tutors, we recommend choosing a plan.
Questions? Call us at (778) 655-4121