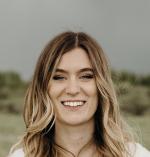 +25 Hours
Emma N
$0.00 - $30.00/hour

University or College Student

Background Check Completed On Jan 30, 2020

based on 1 reviews
I am currently a university student at MRU. After completing my degree in psychology I plan to take a Bachelors of Education after degree and ideally teach high school math. I excelled at math in high school and even received 100% on my math 30-1 diploma. I'm currently minoring in Math at MRU and maintain a high gpa. I have experience tutoring math 10C but would feel competent in tutoring math 20-1 and 30-1 as well. I am comfortable explaining problems and/or working through questions with clients. I prefer to get at least a days notice of what the client would like to work on during our session but last minute questions are acceptable and encouraged.
Emma Speaks the following languages:
English (Native Or Bilingual)
Emma's relevant education:
Current Mount Royal University student. Majoring in psychology and minoring in math.
Emma's availabilities:
Mondays between 6:00pm and 6:15pm

Tutor's the following subjects:
Math 10C $30/hr (home) $30/hr (online) Math 20-1 $30/hr (home) $30/hr (online) Math Grades 7-9 $30/hr (home) $30/hr (online) Math 30-1 $30/hr (home) $30/hr (online)
Tutor's in:
Banff Trail Balmoral Beltline Briar Hill Capitol Hill CFB Lands (East) CFB Lands (West) Chinatown Chinook Park Connaught Currie Barracks Dalhousie Downtown West Downtown Central Eau Claire Erlton Fairview Garrison Green Garrison Woods Grandview Hillhurst Hounsfield Heights Knob Hill Lincoln Park North Glenmore Park Pump Hill Renfrew Rosedale Rutland Park Scarboro Victoria West Hillhurst view more communities...
"Emma was able to relate with my daughter right away. My daughter already looks forward to seeing her each week!"
Communication:
Punctuality:
Preparedness:
Connection:
Helpfulness:
*No monthly commitment or contracts. Only on demand when you need it.
*Keep in mind that these are just general availabilities and does not account for sessions already booked during these times *Plans are a way that a tutor can offer bulk purchases of tutoring for deep discounts. If you plan on doing multiple sessions with tutors, we recommend choosing a plan.
Questions? Call us at (587) 316-1089