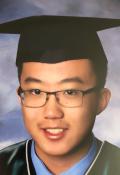 +25 Hours
Fabian C
$23.50 - $30.00/hour

University or College Student

Background Check Completed On May 1, 2019
Hey, my name is Fabian and I would love the opportunity to work with your child(ren). Just a little bit about myself first. I have just completed my first year of my BSc at UBC and I hope to specialize in biochemistry. Alongside academic activities, I also play the piano and the alto saxophone. In my free time, I like to play video games. I am very academically strong in the sciences and math, finishing 30 level math and sciences with over 95% averages. I have previous experience tutoring Grades 7-9 students at MidSun Junior High. I also have plenty of experience teaching challenging concepts to my peers. I emphasize understanding the material when I teach and frequently use practice questions to reinforce understanding. I also have experience working with grade school children as I also volunteer for the grade school at First Alliance Church. I love teaching because I enjoy seeing people grow in both their abilities to excel in school and their self-confidence when confronted with challenges.
Fabian Speaks the following languages:
English (Native Or Bilingual)
Fabian's relevant education:
University of British Columbia (Biochemistry Major)
Fabian's availabilities:
Mondays between 10:00am and 9:00pm
Tuesdays between 10:00am and 9:00pm
Wednesdays between 10:00am and 9:00pm
Thursdays between 10:00am and 9:00pm
Fridays between 10:00am and 9:00pm
Sundays between 2:00pm and 9:00pm
Saturdays between 11:00am and 9:00pm

Tutor's the following subjects:
Biology 20 Chemistry 20 Chemistry 30 Math 10-3 Math 10C Math 20-1 Math 20-2 Math 20-3 Math 30-1 Math 30-2 Math 31 Math Grades 3-6 Math Grades 7-9 Physics 20 Science 10 Science Grades 7-9
Offers The Following Plans **
| Cost | Hours Included | Hourly Rate |
| --- | --- | --- |
| $192.00/month | Includes 8 Hour(s) Of Tutoring | $24.00 |
| $376.00/month | Includes 16 Hour(s) Of Tutoring | $23.50 |
*No monthly commitment or contracts. Only on demand when you need it.
*Keep in mind that these are just general availabilities and does not account for sessions already booked during these times *Plans are a way that a tutor can offer bulk purchases of tutoring for deep discounts. If you plan on doing multiple sessions with tutors, we recommend choosing a plan.
Questions? Call us at (587) 316-1089