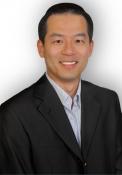 Jason H
$40.00 - $40.00/hour

Bachelor's Degree

Background Check Completed On May 29, 2018
I am a highly professional, results-driven TESOL teacher with hands-on experience in the development and delivery of language programs to a diversity of students encompassing diverse backgrounds, beginners to advanced, from students and migrants to business professionals. I have earned my diploma of TESOL in Teacher Education Program and as well as certification in TOEFL and TOEIC. The enclosed resume will highlight my career achievements and showcase my dedication to education. Being a versatile educator with an extensive tutoring experience in a variety of fields such as English, Math, Science and Social Studies, I have taken the opportunity to instruct variety of students from various backgrounds and all facets of society. One of the most effective ways that I assist students is by developing and presenting comprehensible and stimulating lesson plans that facilitate all learning styles. I research, locate and incorporate array of resources to accommodate students via visual, audio, tactile, and kinaesthetic methods. I am a compassionate teacher, who remains sensitive to children's unique needs, employs effective listening, provides individual support, integrates multicultural teaching units, and offers positive encouragement and reinforcement to keep students focused and motivated. My goal is to foster and maintain an open, honest, communicative, and supportive classroom, in which each student feels safe, secure, special, and appropriately challenged. With my skills, international experience and love for academic education, I am confident in my ability to become a valuable assistance to your children. I would welcome the opportunity to work with you to deliver the highest standards of teaching and look forward to discuss the position with you further. Thank you for your time and consideration.
Jason Speaks the following languages:
English (Native Or Bilingual) Chinese (Native Or Bilingual)
Jason's relevant education:
TESOL of Teacher Education Program at Vancouver Career College / Bachelor of Business in Commerce, Pacific Union College (Napa, California)
Jason's availabilities:
Mondays between 3:30pm and 9:30pm
Tuesdays between 3:30pm and 5:30pm
Tuesdays between 7:30pm and 9:30pm
Wednesdays between 3:30pm and 6:30pm
Thursdays between 3:30pm and 6:30pm
Fridays between 3:30pm and 6:30pm
Saturdays between 10:00am and 4:00pm

Tutor's the following subjects:
English 8 $40/hr (home) English 9 $40/hr (home) English K-7 $40/hr (home) ESL $40/hr (home) Mandarin Chinese 5-12 $40/hr (home) Math 10 $40/hr (home) Math 8-9 $40/hr (home) Math K-7 $40/hr (home) Science 10 $40/hr (home) Science 8 $40/hr (home) Science 9 $40/hr (home) Science K-7 $40/hr (home) Social Studies K-7 $40/hr (home)
Tutor's in:
West Point Grey Kitslano Dunbar-Southlands Oakridge Marpole Sunset Victoria-Fraiserview Renfrew-Collingwood Kengsington-Cedar Cottage Hastings-Sunrise West End Strathcona Grandview-Woodland Arbutus Ridge Shaughnessy South Cambie Riley Park Fairview Mount Pleasant Killarney Burnaby-Burnaby South Burnaby-Burnaby East view more communities...
*No monthly commitment or contracts. Only on demand when you need it.
*Keep in mind that these are just general availabilities and does not account for sessions already booked during these times *Plans are a way that a tutor can offer bulk purchases of tutoring for deep discounts. If you plan on doing multiple sessions with tutors, we recommend choosing a plan.
Questions? Call us at (778) 655-4121