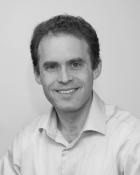 +10 Hours
Jason R
$30.00 - $36.00/hour

Bachelor's Degree

Certified Teacher

Background Check Completed On Sep 24, 2015

based on 1 reviews
Hello! My name is Jason, and I hold Bachelor's degrees in Mathematics and Secondary Math Education from the University of British Columbia. I began tutoring Math and French in high school and have continued to take on clients as a tutor or as a teacher over the past 30 years. Today I would be comfortable teaching math subjects up to first year university level and tutoring French or Japanese at the high school level. During the learning process, small knowledge gaps from past courses tend to reappear as roadblocks down the line. By identifying and correcting these problems, I help students become effective independent learners for both current and future courses. I also encourage conceptual reasoning rather than memorization, because reasoning skills help the student to improve in all subjects.
Jason Speaks the following languages:
English (Native Or Bilingual) French (Professional Working) Japanese (Limited Working)
Jason's relevant education:
UBC (degrees in Mathematics and Education - Secondary Math)
Jason's availabilities:
Wednesdays between 7:00am and 8:00am

Tutor's the following subjects:
Calculus 12 $36/hr (home) French 5-12 $36/hr (home) Japanese 5-12 $36/hr (home) Math 10 $36/hr (home) Math 11 $36/hr (home) Math 12 $36/hr (home) Math 8-9 $36/hr (home)
Tutor's in:
Surrey-Cloverdale Langley-Aldergrove Langley-Brookswood Langley-Fernridge Langley-Milner Langley-Murrayville Langley-Willoughby
"Jason was amazing. He was patient, he taught, coached and reinforced. We would highly recommend."
Communication:
Punctuality:
Preparedness:
Connection:
Helpfulness:
Jason Activity On Our Free Chat Board
*No monthly commitment or contracts. Only on demand when you need it.
*Keep in mind that these are just general availabilities and does not account for sessions already booked during these times *Plans are a way that a tutor can offer bulk purchases of tutoring for deep discounts. If you plan on doing multiple sessions with tutors, we recommend choosing a plan.
Questions? Call us at (778) 655-4121