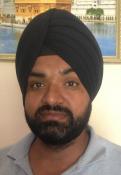 Jaspal S
$25.00 - $40.00/hour

PhD

No background check on file
I am a dedicated teacher with competent knowledge of subject and work for betterment of students with full spirit and always eager to learn new ideas and implement them for better teaching
Jaspal Speaks the following languages:
English (Native Or Bilingual)
Jaspal's relevant education:
Masters in Science (chemistry) Punjabi university Patiala, Punjab, India PhD Chemistry from CMJ University ,India
Jaspal's availabilities:
Mondays between 2:00pm and 10:00pm
Sundays between 10:30am and 6:00pm
Saturdays between 3:00pm and 10:00pm
Tuesdays between 3:00pm and 10:00pm
Wednesdays between 3:00pm and 10:00pm
Thursdays between 3:00pm and 10:00pm
Fridays between 3:00pm and 10:00pm

Tutor's the following subjects:
Chemistry 11 $40/hr (home) $25/hr (online) Chemistry 12 $40/hr (home) $25/hr (online)
Tutor's in:
Langley-Aldergrove Langley-Murrayville Abbotsford-Auguston Abbotsford-Bradner Abbotsford-Clayburn Abbotsford-McMillan Abbotsford-Lower Sumas Mountain Abbotsford-Upper Ten Oaks Abbotsford-Lower Ten Oaks Abbotsford-Straiton Abbotsford-Townline Hill Abbotsford-North Clearbrook Abbotsford-Clearbrook High Density Abbotsford-Clearbrook Commercial Abbotsford-West Clearbrook Abbotsford-South Clearbrook Abbotsford-Mill Lake Abbotsford-Highway 11 Abbotsford-Riverside Abbotsford-Matsqui Prarie Abbotsford-West Abbotsford view more communities...
*No monthly commitment or contracts. Only on demand when you need it.
*Keep in mind that these are just general availabilities and does not account for sessions already booked during these times *Plans are a way that a tutor can offer bulk purchases of tutoring for deep discounts. If you plan on doing multiple sessions with tutors, we recommend choosing a plan.
Questions? Call us at (778) 655-4121