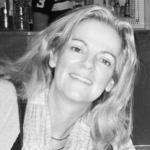 +1500 Hours
Kelly C
$0.00 - $60.00/hour

Master's Degree

Certified Teacher

Background Check Completed On Jan 5, 2015

based on 2 reviews
Teaching children is a very special opportunity as they are motivated and inspired to learn through encouragement and attention to their unique needs. I am a certified teacher and have 15 years of elementary teaching experience and know that your child will enjoy and benefit from the knowledge, skills and enthusiasm I will offer during every lesson. I have an MSc from Imperial College in London England, a teaching degree from Canterbury Christ Church University in Kent, England and a BA in Landscape Architecture from the University of Guelph, Ontario. I was born in Calgary and completed High School here. My family loves Calgary and I am the proud to be part of such an exciting multi-cultural city. I work with children of all ages at Canada Olympic Park as a ski instructor and love this job! It is so inspiring to teach children new skills and watch them progress so quickly and with so much enthusiasm.
Kelly Speaks the following languages:
English (Native Or Bilingual) Spanish (Limited Working) French (Limited Working)
Kelly's relevant education:
Christchurch University, Canterbury, Kent , England ( Post graduate Teaching Certificate ) Imperial College of London, London,England ( MSc in Ecology) University of Guelph, Guelph, Ontario ( BA in Landscape Architecture)
Kelly's availabilities:
Fridays between 6:45pm and 7:45pm

Tutor's the following subjects:
Math Grades 3-6 $60/hr (home) Reading Comprehension $60/hr (home) Reading Writing Grades 1-6 $60/hr (home) Spelling and Reading Grades 1-6 $60/hr (home) Language Arts Grades 7-9 $60/hr (home) Math Grades 7-9 $60/hr (home) ESL $60/hr (home) Science Grades 7-9 $60/hr (home) Math 10-3 $60/hr (home) Science 10 $60/hr (home) Social Studies 10-1 $60/hr (home) Social Studies Grades 7-9 $60/hr (home) Chemistry 20 $60/hr (home) English 10-1 $60/hr (home) English 10-2 $60/hr (home) Social Studies 10-2 $60/hr (home)
Tutor's in:
Acadia Altadore Aspen Woods Banff Trail Bankview Bayview Bel-Aire Beltline Braeside Briar Hill Brentwood Britannia Canyon Meadows CFB Lands (East) CFB Lands (West) Chaparral Chinook Park Christie Park Cliff Bungalow Coach Hill Cranston Currie Barracks Eagle Ridge Elbow Park Elboya Heights Erlton Evergreen Fairview Garrison Woods Glamorgan Glencoe Glengarry Glenbrook Glendale Glendale Meadows Haysboro Hounsfield Heights Kelvin Grove Killarney Kingsland Knob Hill Lake Bonavista Lake Chaparral Lake Sundance Lower Mount Royal Marquis de Lorne Mayfair Meadowlark Park Midnapore Mid-Sun CA Millrise Mission Mount Royal Palliser Parkhill Parkland Pump Hill Richmond Hill Richmond / Knob Hill Rideau Rosscarrock Roxboro Rutland Park Scarboro Shaganappi Shawnee Slopes Shawnessy Sienna Hills Signal Hill Somerset South Calgary Southwood Spruce Cliff Stanley Park Strathcona Park Sunalta Sundance Upper Hillhurst Varsity Walden Westgate West Hills West Hillhurst Westmount West Springs Wildwood Willow Park Windsor Park view more communities...
"My son has been growing more and more confident in many aspects of his writing ability since he started working with Kelly. She has a wonderful, personable manner, and has helped him improve on his reading comprehension, handwriting, research skills and paragraphs in just a few lessons. "
Communication:
Punctuality:
Preparedness:
Connection:
Helpfulness:
"I was severely disappointed with Kelly even prior to the first meeting she was trying to look for ways not to come and tutor my daughter. We have used Tutor tag tutors for a number of years and have never experienced something like this. There are many other tutors from Tutor Tag that I would highly recommend over Kelly "
Communication:
Punctuality:
Preparedness:
Connection:
Helpfulness:
*No monthly commitment or contracts. Only on demand when you need it.
*Keep in mind that these are just general availabilities and does not account for sessions already booked during these times *Plans are a way that a tutor can offer bulk purchases of tutoring for deep discounts. If you plan on doing multiple sessions with tutors, we recommend choosing a plan.
Questions? Call us at (587) 316-1089