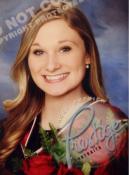 +25 Hours
Kieara H
$25.00 - $35.00/hour

University or College Student

Background Check Completed On Nov 14, 2016
Hey all! I want to take some time to tell you about myself, not only as a student but as someone who your child will be spending lots of time with as they seek to fulfill their educational goals. I grew up loving sports, my favourite was probably soccer. I still love to do other activities including going to the gym, going on hikes etc. Since I'm a 2nd year university student (at u of c), there isn't a whole lot of spare time, but when I'm lucky enough I love to spend time with friends, keep active, but most importantly spend time with my two beautiful nieces and other family of course! Now for the reason you're on this website: I'm a great candidate to tutor your child for a number of reasons! I'm studying actuarial science, so as you might expect I've excelled in all math courses taken thus far, with a minimum grade of 93% in high school math (10C,20-1,30-1,31), and a minimum of an A in university math courses including honours linear algebra, calculus 1&2, and statistics. Currently I don't have any professional experience tutoring, however I have plenty of experience with children of all ages that I obtained from babysitting, volunteering, and from my nieces, as well as experience helping peers throughout high-school. I've always been one to love helping others reach their goals; nothing beats the rewarding feeling of knowing you had a hand in the success of others! Math can be a very frustrating subject to learn when you just can't seem to get it; using my strong communication skills combined with my patience/knowledge in math, I believe I can transform any student in to the student they aspire to be! We all despise writing tests in fear that our grade won't be high enough, however with my experience I can not only thoroughly explain concepts in order to give students full understanding of the subjects, but I am also very good at looking for certain areas to focus on in order to succeed in test writing!
Kieara Speaks the following languages:
English (Native Or Bilingual)
Kieara's relevant education:
University of Calgary (2nd Year in Actuarial Science)
Kieara's availabilities:
Mondays between 2:30pm and 8:00pm
Tuesdays between 2:00pm and 8:00pm
Wednesdays between 2:30pm and 8:00pm
Thursdays between 2:00pm and 8:00pm
Sundays between 11:00am and 8:00pm
Saturdays between 11:00am and 2:00pm

Tutor's the following subjects:
Math 10C $35/hr (home) Math Grades 3-6 $30/hr (home) Math Grades 7-9 $30/hr (home) Intro Statistics $35/hr (home) Math 10-3 $30/hr (home) Math 20-1 $35/hr (home) Math 20-2 $35/hr (home) Math 20-3 $35/hr (home) Math 30-1 $35/hr (home) Math 30-2 $35/hr (home) Math 31 $35/hr (home)
Tutor's in:
Acadia Bayview Braeside Canyon Meadows Cedarbrae Haysboro Meadowlark Park Oakridge Palliser Pump Hill Southwood Willow Park Woodbine
*No monthly commitment or contracts. Only on demand when you need it.
*Keep in mind that these are just general availabilities and does not account for sessions already booked during these times *Plans are a way that a tutor can offer bulk purchases of tutoring for deep discounts. If you plan on doing multiple sessions with tutors, we recommend choosing a plan.
Questions? Call us at (587) 316-1089