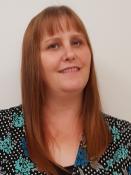 +150 Hours
Kim P
$35.00 - $35.00/hour

Master's Degree

Certified Teacher

Background Check Completed On Nov 26, 2020

based on 1 reviews
I am an experienced teacher and specialize in teaching reading and writing from preschool to grade 9. I have taught in several different settings, including public schools, private schools, homeschooling, and learning agencies. I have worked with students with special needs and can provide specific strategies to help them be successful in their learning. I am passionate about reading and writing and have published a picture book called Tammy and her Jammies. I am a mother to two teenage boys and like to color and do puzzles in my spare time.
Kim Speaks the following languages:
English (Native Or Bilingual)
Kim's relevant education:
University of Calgary: Bachelor of Education - Elementary/Language Arts University of Calgary: Master of Education - Curriculum, Teaching and Learning
Kim's availabilities:
Thursdays between 5:00pm and 7:00pm
Tuesdays between 5:00pm and 7:00pm

Tutor's the following subjects:
Language Arts Grades 7-9 $35/hr (online) Reading Comprehension $35/hr (online) Reading Writing Grades 1-6 $35/hr (online) Spelling and Reading Grades 1-6 $35/hr (online)
"Kim just started tutoring our daughter and we are impressed by her style and how comfortable she makes her feel. She has connected well with Kim and looks forward to her classes. Thanks Kim!"
Communication:
Punctuality:
Preparedness:
Connection:
Helpfulness:
*No monthly commitment or contracts. Only on demand when you need it.
*Keep in mind that these are just general availabilities and does not account for sessions already booked during these times *Plans are a way that a tutor can offer bulk purchases of tutoring for deep discounts. If you plan on doing multiple sessions with tutors, we recommend choosing a plan.
Questions? Call us at (587) 316-1089