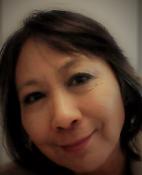 Mai-Lan J
$30.00 - $40.00/hour

University or College Student

Background Check Completed On May 13, 2016
I have a McGill University BA in Linguistics Major and Modern Languages. I have been mentoring children and adults for 30 years in a variety of academics and life skills. I have experience with children and adults who have developmental, physical challenges as well as Autism Spectrum. My communication skills repertoire include American Sign Language 1, French, Spanish beginner, and English K-12. Currently, I am working part time with children k-12 in all subjects and adults with learning differences. I am also a volunteer; tutoring Adult newcomers to Canada beginner's English for Share Family Services Society. I have a Good Beginnings and School-Age Childcare Certificates which I earned when I opened my home business daycare for 41/2 years (infants - 12yrs) called Children's Castle since I lived on a street called Princess Cres. It is very rewarding teaching, especially when I partake in the experience of students having those 'Aha' moments and witness the growth in their academics and self-confidence. Relationship building is important to me when I teach, my approach is not to just assess their academic needs but to value the 'whole' person; their hopes and dreams, life perspectives, cultural background, interests, etc. I am a teacher but I also see myself as a learner and continue to want to learn, students have a lot to offer too and am in constant awe with what I learn from them. I am married with 2 daughters who are in University and 2 sappy, loving cats! I play classical and acoustic guitar, listen to classical, jazz, pop, rock, and blues music. I am a member of Club 16 gym, I like swimming, tai chi, mystery novels and movies, history, comedies, politics, travelling, trying new different cultural foods, babies, animals and meeting new people!
Mai-Lan Speaks the following languages:
French (Professional Working) Sign Languages (Elementary) Spanish (Elementary) English (Full Professional) Italian (Elementary)
Mai-Lan's relevant education:
McGill University BA - Linguistics TESL Certificate Level 2 (Teaching English as a Second Language) ASL level 1 Certificate Good Beginnings Certificate School-Age Childcare Certificate Gateway Society Certificate (Autism training) Rhythmic Gymnastic Coaching Certificate
Mai-Lan's availabilities:
Tuesdays between 9:00am and 9:00pm
Sundays between 9:00am and 9:00pm
Mondays between 9:00am and 6:00pm
Wednesdays between 11:30am and 6:00pm
Thursdays between 9:00am and 3:30pm
Fridays between 9:00am and 9:00pm
Saturdays between 2:00pm and 9:00pm

Tutor's the following subjects:
American Sign Language $40/hr (home) $40/hr (online) English K-7 $40/hr (home) $40/hr (online) ESL $40/hr (home) $40/hr (online) Math K-7 $30/hr (home) $30/hr (online) Social Studies K-7 $30/hr (home) $30/hr (online) English 8 $40/hr (home) $40/hr (online) English 9 $40/hr (home) $40/hr (online) French 5-12 $40/hr (home) $40/hr (online) Social Studies 8-9 $30/hr (home) $30/hr (online)
Tutor's in:
New Westminster Surrey-Guildford Burnaby-Burnaby North Burnaby-Burnaby East Coquitlam-Austin Heights Coquitlam-Ranch Park Coquitlam-Meadowbrook Coquitlam-Maillardville Coquitlam-Burquitlam Coquitlam-River Springs Coquitlam-Oxford Heights Coquitlam-Essondale Coquitlam-Mayfair Coquitlam-Cariboo Coquitlam-Westwood Plateau Coquitlam-Eagle Ridge Coquitlam-Cassin Coquitlam-Harbour Village Coquitlam-Harbour Chines Port Coquitlam Port Moody Pitt Meadows Maple Ridge-Haney Maple Ridge-Hammond Maple Ridge-Port Hammond view more communities...
*No monthly commitment or contracts. Only on demand when you need it.
*Keep in mind that these are just general availabilities and does not account for sessions already booked during these times *Plans are a way that a tutor can offer bulk purchases of tutoring for deep discounts. If you plan on doing multiple sessions with tutors, we recommend choosing a plan.
Questions? Call us at (778) 655-4121