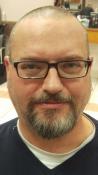 +10 Hours
Michael B
$35.00 - $40.00/hour

Master's Degree

Certified Teacher

Background Check Completed On Aug 20, 2018
"Greetings! If you're looking for a tutor with 30 years of teaching, and at least 10 years of tutoring experience, then you've found the right tutor." Having taught and tutored students from grades 3-9, I have experience in all subject areas but specialize in ELA, ESL and Math. Aside from a Bachelor of Education Degree in Elementary Education, I have a Masters Degree in Educational Studies, and a second Masters Degree in Religious Education. In my spare time I referee hockey, box lacrosse and field lacrosse. I travel extensively and have spent the last two summers teaching ESL in China. "If you're looking for a seasoned veteran teacher, with a life-long passion for teaching and learning, then look no further, I'm the right tutor for you."
Michael Speaks the following languages:
English (Full Professional)
Michael's relevant education:
Bachelor of Education Degree - University of Manitoba Masters of Education Degree in Educational Studies - University of Alberta Masters in Religious Education Degree - Newman Theological College
Michael's availabilities:
Thursdays between 4:00pm and 6:00pm

Tutor's the following subjects:
ESL $40/hr (home) Essay Marking $40/hr (home) Language Arts Grades 7-9 $40/hr (home) Math Grades 3-6 $40/hr (home) Math Grades 7-9 $40/hr (home) Reading Comprehension $40/hr (home) Reading Writing Grades 1-6 $40/hr (home) Social Studies Grades 7-9 $40/hr (home) Spelling and Reading Grades 1-6 $40/hr (home)
Tutor's in:
Allard Ambleside Bearspaw Blackmud Creek Callaghan Chappelle Charlesworth Crawford Plains Ellerslie Glenridding Heights Heritage Valley Keswick MacEwan MacTaggart Menisa Orchards at Ellerslie Paisley Richford Rutherford Sakaw Summerside Terwillegar South Twin Brooks Walker Windermere view more communities...
*No monthly commitment or contracts. Only on demand when you need it.
*Keep in mind that these are just general availabilities and does not account for sessions already booked during these times *Plans are a way that a tutor can offer bulk purchases of tutoring for deep discounts. If you plan on doing multiple sessions with tutors, we recommend choosing a plan.
Questions? Call us at (780) 666-4726