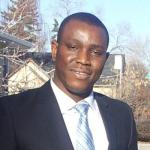 +500 Hours
Ovo A
$0.00 - $70.00/hour

PhD

Certified Teacher

Background Check Completed On Nov 24, 2016

based on 4 reviews
Teaching is my hobby. I have over 20 years' experience of teaching at different academic levels up to graduate school. I have a track record of helping students develop lifelong skills and confidence in math and science. I'm a patient tutor and I am very good at establishing rapport with my students and motivating them to be disciplined in their study habits. I view the tutor-student relationship as a partnership in which everyone has to do their part for the student to achieve progress and success in their grades. Having reached the highest level of education possible, I make myself a role model for my students. I am a seasoned professional academic coach and this means I keep every information about the student confidential. I take a flexible approach to learning, adjusting my techniques to fit the needs of the student. My ultimate goal is to enable the student become a confident and independent learner. Here is a summary of what you get with me: - Mastery of the subject mathematics and its concepts - Proven ability to facilitate a student's love for math, providing "real world" connections - Flexibility to cater to different learning styles - Evaluated as one of the top University of Calgary teaching assistants - Doctorate level knowledge applied in a basic, easy-to-digest form I can provide the following coaching for grade 10 -12 high school and University students: - One-on-one tutoring in Math. - Provide assessments of students' strengths and weaknesses. - Plan tutoring strategies and study timetables to help achieve students' goals. I can deliver tailored coaching in a compelling manner that would help improve a student's learning experience, independence, knowledge, and self-esteem. I have a high success rate with my students. I love reading and writing in my spare time. I also play chess and scrabble competitively. Minimum duration per session is 2 hours. Contact me to discuss pricing plans.
Ovo Speaks the following languages:
English (Native Or Bilingual)
Ovo's relevant education:
PhD Energy and Environmental Systems, University of Calgary
Ovo's availabilities:
Saturdays between 1:00pm and 7:00pm
Sundays between 1:00pm and 8:00pm
Mondays between 4:00pm and 8:00pm
Tuesdays between 4:00pm and 8:00pm
Wednesdays between 4:00pm and 8:00pm
Thursdays between 4:00pm and 8:00pm
Fridays between 4:00pm and 8:00pm

Tutor's the following subjects:
Math 20-1 $70/hr (home) $60/hr (online) Math 20-2 $70/hr (home) $60/hr (online) Math 20-3 $65/hr (home) $55/hr (online) Math 30-1 $70/hr (home) $60/hr (online) Math 30-2 $70/hr (home) $60/hr (online) Math 31 $70/hr (home) $65/hr (online) Math 10-3 $60/hr (home) $55/hr (online) Math 10C $60/hr (home) $55/hr (online)
Tutor's in:
Acadia Albert Park Altadore Applewood Park Aspen Woods Auburn Bay Bankview Bayview Bel-Aire Bonavista Downs Braeside Bridlewood Britannia Canyon Meadows Cedarbrae CFB Lands (East) CFB Lands (West) Chaparral Chinook Park Christie Park Cliff Bungalow Coach Hill Copperfield Cranston Currie Barracks Deer Ridge Deer Run Diamond Cove Discovery Ridge Douglasdale Estates Douglas Glen Dover Eagle Ridge Elbow Park Elboya Heights Elgin Erin Woods Erlton Evergreen Evergreen Estates Fairview Fonda Foothills Estates Forest Heights Forest Lawn Garrison Green Garrison Woods Glamorgan Glencoe Glengarry Glenbrook Glendale Glendale Meadows Haysboro Inverness Kelvin Grove Killarney Kingsland Knob Hill Lake Bonavista Lake Chaparral Lake Sundance Lakeview Legacy Lincoln Park Lynnwood Mahogany Manchester Maple Ridge Marquis de Lorne Mayfair McKenzie Lake McKenzie Towne Meadowlark Park Midnapore Mid-Sun CA Millican Millrise Mission Mountain Park Mount Royal New Brighton North Glenmore Park Oakridge Ogden Palliser Parkdale Parkhill Parkland Patterson Heights Penbrooke Meadows Point McKay Prestwick Pump Hill Quarry Park Queensland Radisson Heights Richmond Hill Richmond / Knob Hill Rideau Riverbend Rosscarrock Roxboro Rutland Park Scarboro Seton (SE of Cranston) Shaganappi Shawnee Slopes Shawnessy Sienna Hills Signal Hill Silverado Somerset Somerside South Calgary Southview Southwood Springbank Hill Spruce Cliff Stanley Park Strathcona Park Sundance University Heights Walden Westgate West Hills West Springs Wildwood Willow Park Windsor Park Woodbine Woodlands De Winton Okotoks view more communities...
"Ovo is tutoring my son in Grade 12 Math and Physics. He started by asking him several questions and finding some common interests. He is demonstrating to my son how it is important to complete his assignments in order to be successful. Moreover, Ovo prepares for each tutoring session ahead of time so that no time is wasted during the session. Most importantly, he asks questions like "why do you think that is the correct answer?" so that my son has to explain and support his own reasoning and demonstrate his understanding of the material. Therefore, it is not only important that you get the right answer, but it is more important that you understand WHY that is the right answer, and HOW you came to that conclusion. Ovo also gives him a great deal of encouragement and positive reinforcement. His approach builds my son's confidence, and by teaching my son to "learn how to learn," we are confident that my son's exam results will improve throughout the semester."
Communication:
Punctuality:
Preparedness:
Connection:
Helpfulness:
"We would highly recommend Ovo he is so well prepared .He really takes the time to make the student understand the math .He will make your son / daughter feel more confident in their own ability to succeed in math . One of the best tutors you will have . "
Communication:
Punctuality:
Preparedness:
Connection:
Helpfulness:
"Ovo is a fantastic tutor. Before even meeting my son, he asked many pertinent questions to get us off for a great start. He helped my son set study goals, not just for the tutoring subject (math 30-1) but all his school subjects, balanced with his extra curricular activities. Ovo is amazingly well prepared, very encouraging and provides much needed constructive criticism. He provided many additional and helpful resources. My only regret is I did not find him 2 years ago!"
Communication:
Punctuality:
Preparedness:
Connection:
Helpfulness:
Communication:
Punctuality:
Preparedness:
Connection:
Helpfulness:
*No monthly commitment or contracts. Only on demand when you need it.
*Keep in mind that these are just general availabilities and does not account for sessions already booked during these times *Plans are a way that a tutor can offer bulk purchases of tutoring for deep discounts. If you plan on doing multiple sessions with tutors, we recommend choosing a plan.
Questions? Call us at (587) 316-1089