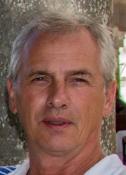 Serguei S
$30.00 - $35.00/hour

PhD

No background check on file
I am PhD in organic and medicinal chemistry with 40 years of scientific research and more then 20 years of university educational experience. I am a very patient and committed tutor for high school students and good mentor for college and university students. Always ready to go the extra mile for my students. I will provide you with clear explanations of each and every topic that you need the most help on, best practice questions, and tips, most of of them on examples from your everyday life. Having a huge knowledge in organic chemistry I have got the filling I must share with future specialist in fields of scientific research, biochemistry and pharmacy. I can help students in Russian language if needed.
Serguei Speaks the following languages:
English (Professional Working)
Serguei's relevant education:
Ph.D. (Organic and Medicinal Chemistry) Belarusian State University, Minsk, Belarus MS (Organic and Polymer Chemistry) Friedrich Schiller University, Jena, Germany BS (General and Organic Chemistry) Belarusian State University, Minsk, Belarus
Serguei's availabilities:
Tuesdays between 9:00am and 5:00pm
Mondays between 9:00am and 5:00pm
Wednesdays between 9:00am and 5:00pm
Thursdays between 9:00am and 5:00pm
Fridays between 9:00am and 5:00pm
Saturdays between 9:00am and 1:00pm

Tutor's the following subjects:
Chemistry 11 $35/hr (home) Chemistry 12 $35/hr (home)
Tutor's in:
Sunset Victoria-Fraiserview Renfrew-Collingwood Kengsington-Cedar Cottage Hastings-Sunrise Strathcona Grandview-Woodland North Vancouver Riley Park Killarney New Westminster Burnaby-Burnaby South Burnaby-Burnaby East
*No monthly commitment or contracts. Only on demand when you need it.
*Keep in mind that these are just general availabilities and does not account for sessions already booked during these times *Plans are a way that a tutor can offer bulk purchases of tutoring for deep discounts. If you plan on doing multiple sessions with tutors, we recommend choosing a plan.
Questions? Call us at (778) 655-4121